Home
/
Breeds of Big Horses
Breeds of Big Horses
Have you been searching for the perfect breeds of big horses to add to your stables? Take a look at this list of seven beautiful, strong horse breeds that are great additions.
Published: Mar 20, 2023 4:00PM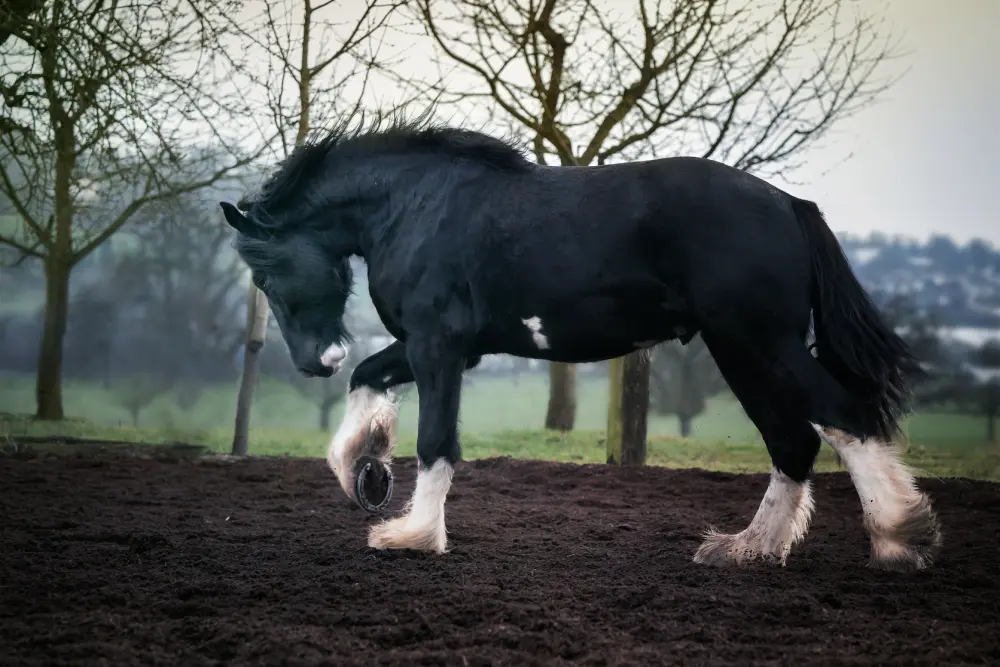 7 Breeds of Big Horses to Consider for Your Stables
Horses have always been a symbol of power and grace, with different breeds exhibiting unique characteristics. In this article, we will explore some of the most notable large horse breeds. Take a look at this list of seven beautiful, strong horse breeds that are great additions.
Shire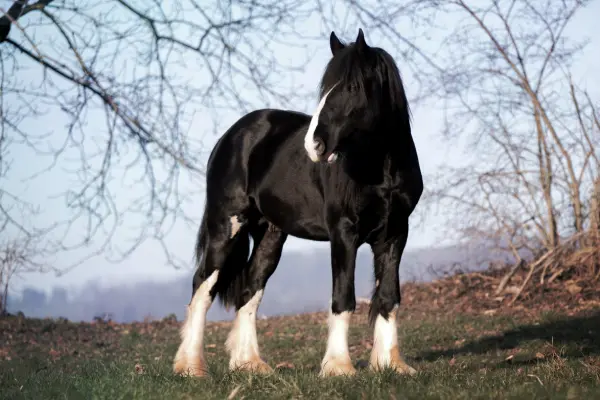 The Shire, known as the largest breed of horses, is native to England. Notably, these gentle giants can weigh up to 2,400 pounds and stand as tall as 17 hands. Their strength and size make them ideal for heavy work like pulling carts and plowing fields.
Clydesdale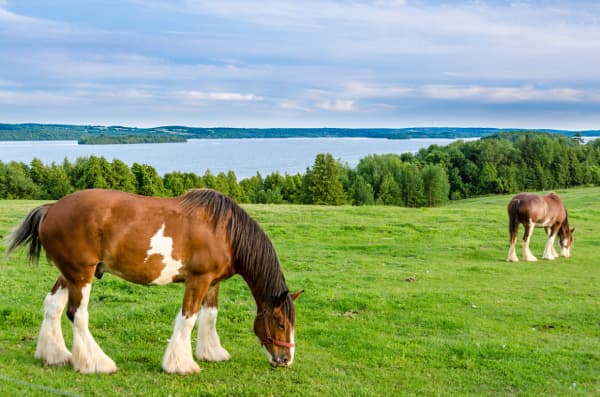 Similarly, the Clydesdale is another large horse breed originating from Scotland. Often compared to the Percheron, it is slightly smaller yet still impressive in size. Clydesdales are easily recognizable by their feathered legs and are frequently used in parades and promotional events.
Appaloosa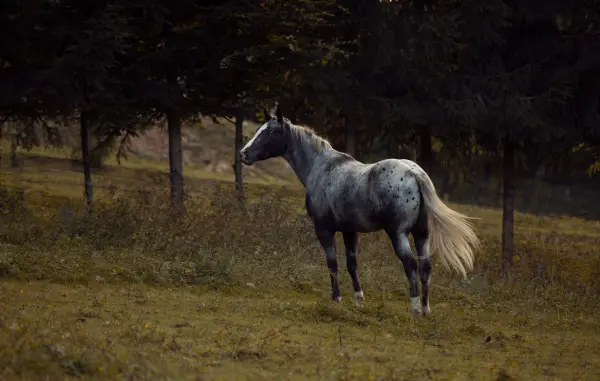 In contrast, the Appaloosa, a breed developed by the Nez Perce Native American tribe, is known for its distinctive spotted coat pattern. These horses are not only striking in appearance, but also excel in a variety of disciplines like trail riding, racing, and even dressage.
Fjord Horse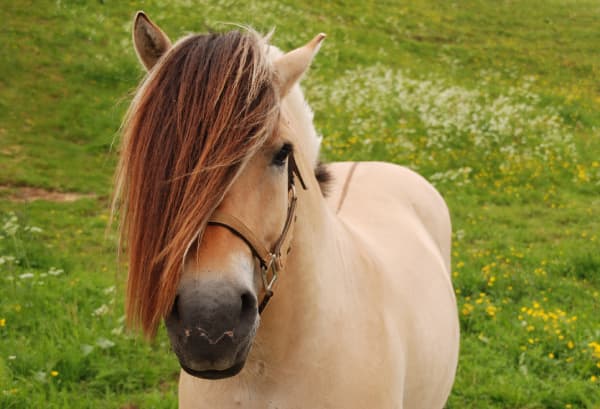 Originating in Norway, the Fjord Horse is a small yet sturdy breed. Although not as tall as the Shire or Clydesdale, it possesses a strong build that allows it to carry heavy loads and work in rugged terrains. In fact, their resilience has made them popular choices for farming and riding in mountainous regions.
Dutch Warmblood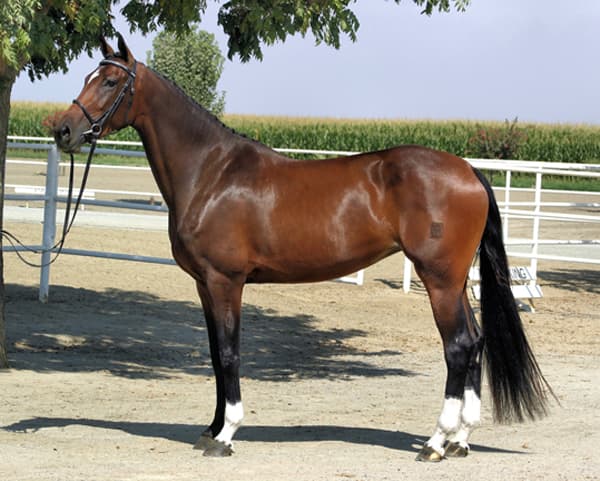 The elegant Dutch Warmblood is a breed renowned for its athleticism and grace. Primarily bred for equestrian sports, these horses excel in show jumping, dressage, and eventing. With their well-balanced conformation and powerful yet elegant movements, they have become a favorite among professional riders worldwide.
Belgian Draft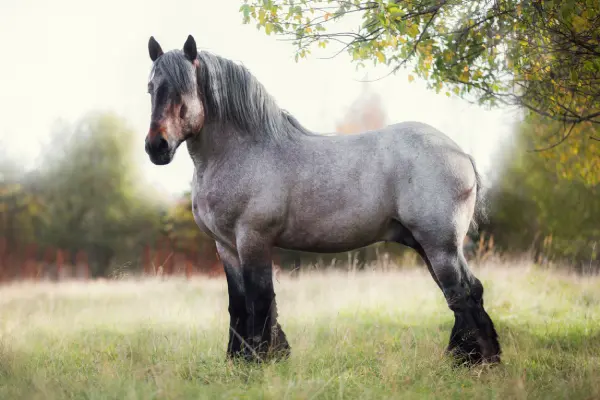 Belgian Draft, often referred to as the Brabant, is a massive breed originating in Belgium. Known for their strength and docile temperament, these horses have traditionally been used for heavy work, such as pulling carts and plowing fields. Despite their size, which can reach up to 17 hands and over 2,000 pounds, Belgian Draft horses are known for their gentle nature and willingness to work.
Andalusian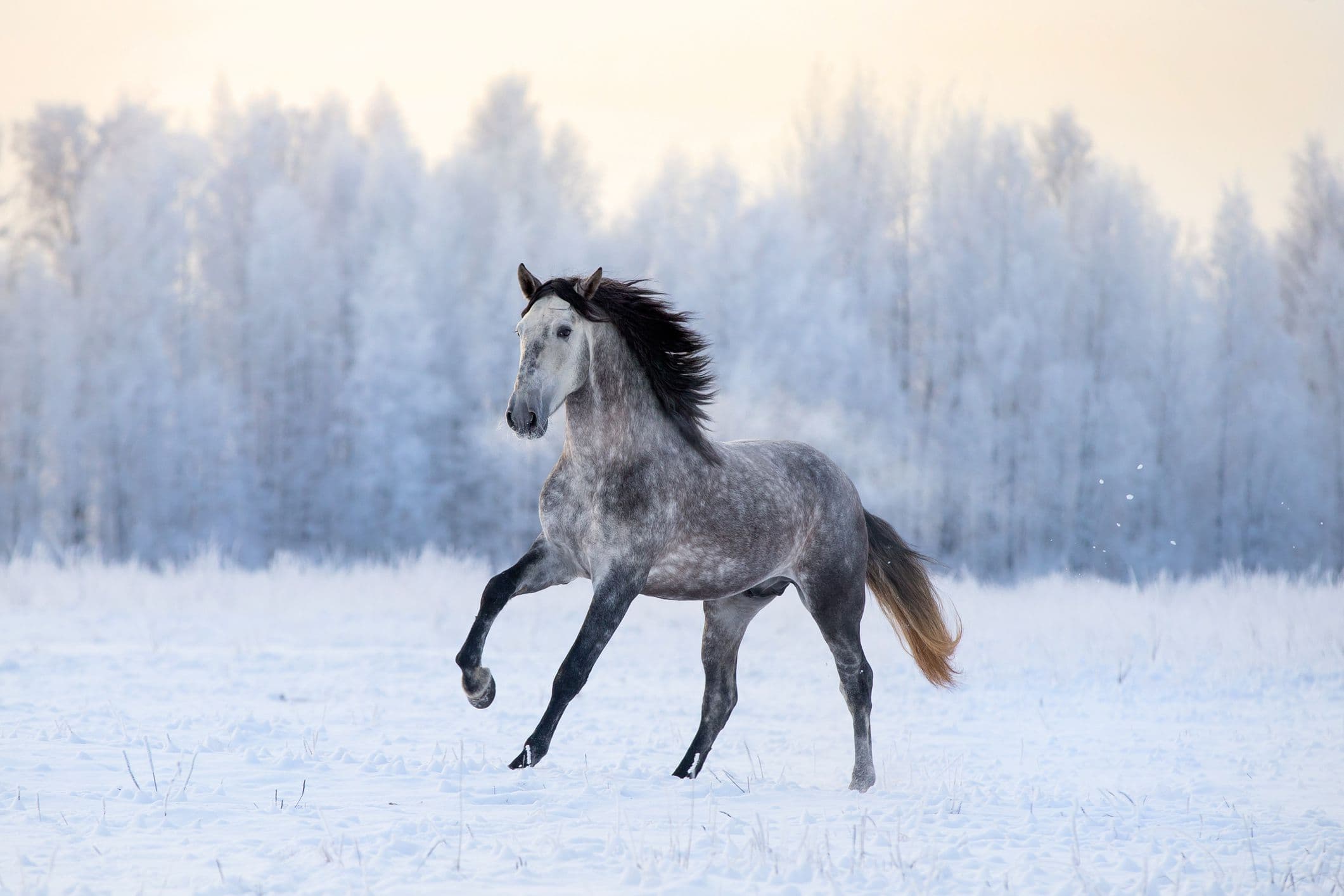 Andalusian, also known as the Pure Spanish Horse, is a breed with a rich history tracing back to the Iberian Peninsula. Although not as massive as some of the other breeds mentioned, Andalusians are still considered large horses, often standing between 15.2 and 16.2 hands. Renowned for their grace, intelligence, and agility, these horses have been prized for centuries for their skills in dressage and high school equestrian performances. The Andalusian's flowing mane, arched neck, and overall elegance make it a popular choice for riders seeking a versatile and aesthetically pleasing breed.
What is the largest breed of horses?
Shire, considered the largest breed of horses, is a true gentle giant with a rich history and impressive stature. Originating from England, Shires has been highly valued for their immense strength and size, which have made them indispensable workhorses throughout the centuries.
History and Origins
The Shire's roots can be traced back to medieval England, where these horses were used as warhorses due to their ability to carry knights in heavy armor. As the need for warhorses declined, Shires transitioned to working roles in agriculture, pulling heavy carts, and plowing fields. Their contribution to the development of modern society is undeniable, as they were essential in transportation and agriculture before the advent of machinery.
Size and Characteristics
Shire horses are known for their remarkable size, often standing between 17 and 19 hands tall and weighing up to 2,400 pounds. They possess a muscular build and strong legs, which enable them to perform heavy work with ease. Their calm and docile nature makes them a favorite among handlers, despite their imposing appearance.
Shires typically have broad foreheads, large eyes, and a slightly convex profile. Their coats can be black, brown, bay, or gray, and they often have white markings on their face and legs. One of the most distinctive features of this breed is the feathering on their lower legs, which is long and silky hair that covers the hooves.
Modern Use and Popularity
Today, Shires are still valued for their strength and size, but their roles have shifted to more recreational and ceremonial activities. They are often seen in parades, promotional events, and as part of historical reenactments. Additionally, Shires are used in logging and farming operations where a sustainable and eco-friendly approach is desired.
What horse is similar to a Clydesdale?
While the Clydesdale is a well-known breed of draft horse, another breed that shares some similarities is the Percheron. Originating from France, Percherons are prized for their power, elegance, and versatility, making them a popular choice for various purposes, from working tasks to recreational riding.
History and Origins
The Percheron breed traces its roots back to the Perche region of France, where they were developed as a result of crossbreeding between local mares and Arabian stallions brought during the Crusades. Initially, Percherons served as warhorses and later transitioned to working roles in agriculture and transportation, pulling heavy carts and coaches.
Size and Characteristics
Percherons share some physical characteristics with Clydesdales, such as their imposing stature and muscular build. They typically stand between 15.1 and 18.1 hands tall and weigh up to 2,600 pounds. Their coat colors can be black, gray, or a range of shades in between.
While Clydesdales are famous for their feathered legs, Percherons have a lighter feathering on their lower legs, which is a distinguishing feature between the two breeds. Both breeds have a calm and gentle temperament, making them suitable for various activities and easy to handle despite their size.
Modern Use and Popularity
Today, Percherons are employed in a variety of roles, from farming and logging to recreational riding and driving. They are also commonly used for pulling carriages and participating in parades, similar to Clydesdales. Due to their versatile nature, they have become a favorite among equestrians for dressage, jumping, and eventing.
Which is bigger Clydesdale or Percheron?
The Percheron is generally bigger than the Clydesdale in terms of mass and overall size. While both breeds are large and strong, the Percheron can weigh up to 2,600 pounds, making it more massive than the Clydesdale, which usually weighs between 1,800 and 2,200 pounds. However, the height of both breeds can be quite similar, ranging between 15.1 and 18.1 hands for Percherons and 16 to 18 hands for Clydesdales.
For more information on horse care and management, please visit the following articles: