Home
/
Horse Movies on Netflix: 7 Must-Watch Titles for Equine Enthusiasts
Horse Movies on Netflix: 7 Must-Watch Titles for Equine Enthusiasts
Top 7 horse movies on Netflix, featuring heartwarming tales, inspiring true stories, and captivating documentaries. Perfect for horse lovers and casual viewers.
Published: Mar 25, 2023 12:00PM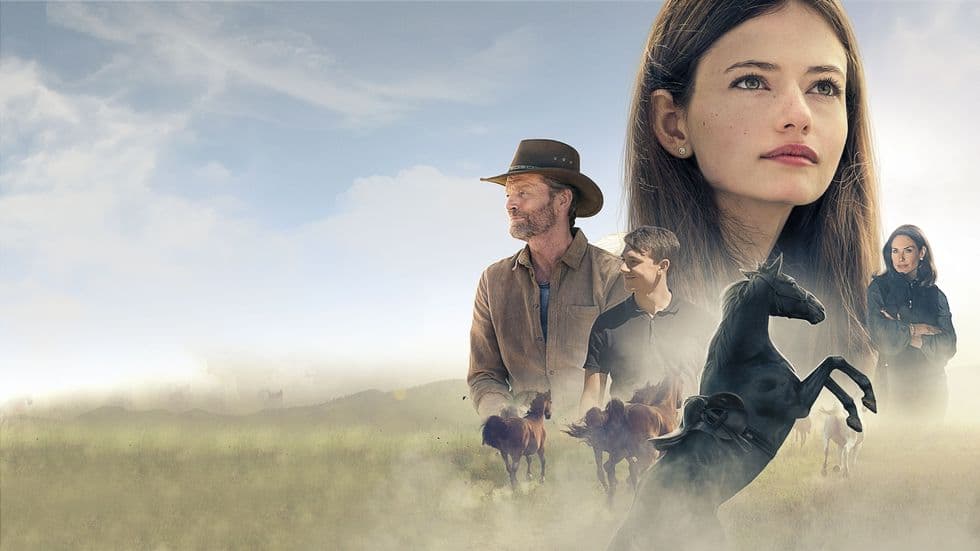 If you're a horse lover, Netflix has a fantastic selection of movies and shows that revolve around these majestic creatures. From heartwarming tales of love and friendship to inspiring true stories of courage and resilience, there's something for everyone in this diverse lineup. In this article, we'll be highlighting seven beloved horse movies on Netflix that you won't want to miss.
Inspiring True Stories
Among the horse movies on Netflix, some are inspired by true stories that capture the hearts of horse lovers around the world. For example:
Ride Like a Girl is a heartwarming film based on the life of Michelle Payne, the first female jockey to win the Melbourne Cup. This movie showcases the determination and champion heart of both Payne and her horse as they defy the odds.

Lean on Pete tells the story of a teenage girl who forms a bond with a wild horse, Lean on Pete. Their journey together highlights the power of friendship and resilience.
Additionally, there are documentaries that offer a glimpse into the real-life stories of horse trainers, such as Horse People with Alexandra Tolstoy. This series features Robin Wiltshire, a renowned horse trainer who has dedicated his life to working with these majestic creatures.
Netflix Original Horse Movies
Netflix has produced some fantastic original content featuring horses. Here are a few that you should check out:
1. Spirit Riding Free: Spirit of Christmas
This Netflix original animated movie, Spirit Riding Free: Spirit of Christmas, is a delightful holiday treat for the entire family. Based on the popular series "Spirit Riding Free," this special episode follows the adventures of a young girl named Lucky and her wild horse, Spirit, as they try to save their town's holiday celebration. With beautiful animation and a heartwarming story, it's sure to become a favorite among horse lovers of all ages.
2. Ride Like a Girl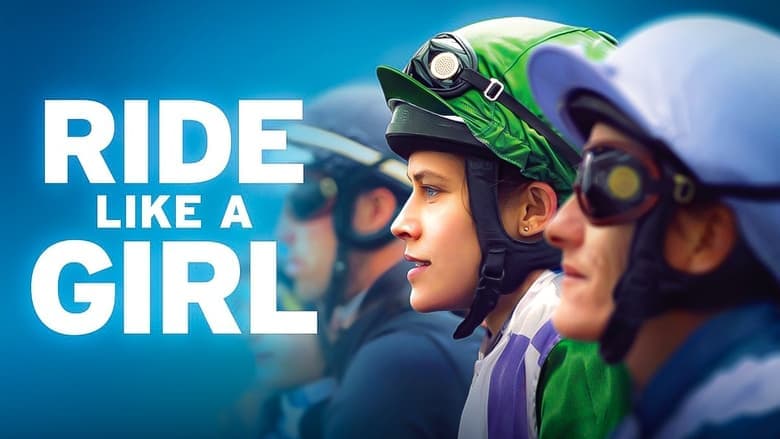 Ride Like a Girl is an inspiring drama based on the true story of Michelle Payne, the first female jockey to win the prestigious Melbourne Cup. Teresa Palmer stars as Payne, who overcomes incredible odds and personal tragedy to achieve her dreams. Moreover, the film highlights her unbreakable bond with her horse, Prince of Penzance. Horse enthusiasts and fans of inspiring sports dramas alike will surely enjoy this uplifting tale.
3. Black Beauty (1946)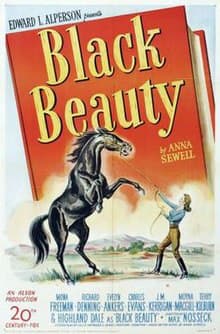 Considered a classic, the 1946 version of Black Beauty is a must-watch for any horse lover. Based on Anna Sewell's timeless novel, this adaptation tells the story of a young girl who falls in love with a beautiful black stallion named Black Beauty. Together, they embark on a journey through the trials and tribulations of life. This heartwarming film is perfect for families and horse enthusiasts, showcasing the bond between a horse and its owner.
4. Free Rein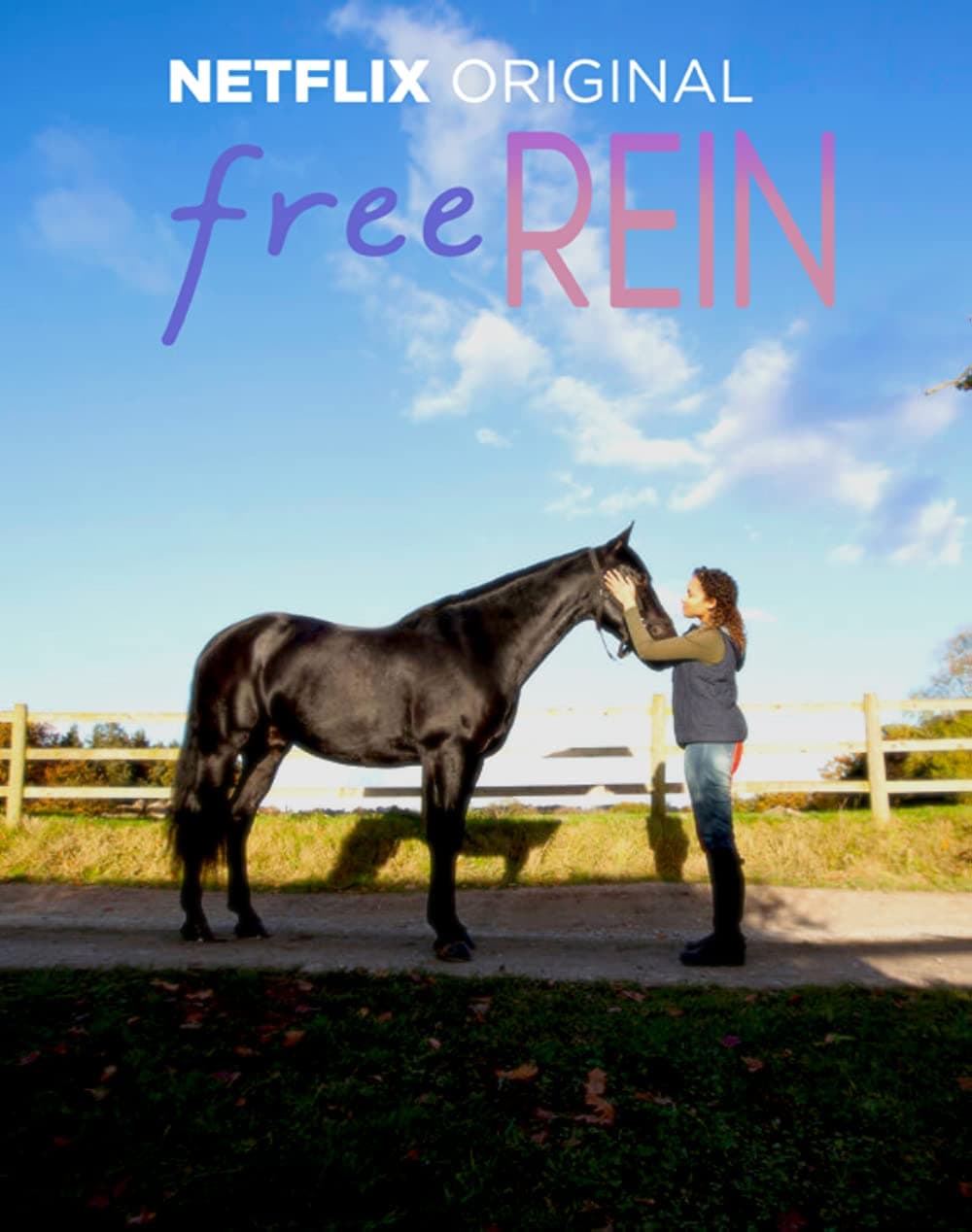 Another Netflix original, Free Rein, is a British television series that follows a teenage girl named Zoe, who spends her summer on an island off the coast of the United States. Upon her arrival, she forms a special connection with a mysterious horse named Raven. As a result, she discovers her love for horses and newfound talent as a rider. With a blend of drama, mystery, and heartwarming moments, Free Rein is perfect for young horse lovers.
5. Horse Girl
This Netflix original film stars Alison Brie as Sarah, a socially awkward young woman who becomes increasingly obsessed with her late grandmother's horse. Horse Girl is a unique psychological drama that explores the protagonist's descent into mental illness, as her fixation on her equine heritage begins to blur the lines between reality and fantasy. This intriguing and thought-provoking film will undoubtedly captivate viewers interested in a darker take on the horse-themed genre.
6. Champion's Heart
Champion's Heart is an uplifting story about a young barrel racer named Mandy, who suffers a devastating accident. Consequently, she loses her confidence and passion for riding. However, when Mandy discovers an abused wild horse, she finds the motivation to get back in the saddle and rehabilitate the animal. Together, they overcome obstacles and form a powerful bond, demonstrating that true champions have heart.
7. Horse Whisperer
In this fascinating documentary, we delve into the life and work of Robin Wiltshire, a renowned horse trainer known for his unique ability to communicate with horses. Horse Whisperer: The Story of Robin Wiltshire provides an intimate look into his remarkable techniques, which have transformed the lives of countless horses and their owners. Horse lovers and fans of documentaries alike will undoubtedly appreciate this captivating insight into the world of horse training.
Netflix offers a diverse selection of horse-themed movies and series that cater to a wide range of tastes and interests. From heartwarming tales of love and friendship to inspiring true stories of courage and resilience, these seven titles are sure to captivate horse lovers and casual viewers alike.
To recap, here are the seven must-watch horse movies on Netflix:
Spirit Riding Free: Spirit of Christmas

Ride Like a Girl

Black Beauty (1946)

Free Rein

Horse Girl

Champion's Heart

Horse Whisperer: The Story of Robin Wiltshire
So, whether you're a seasoned equestrian, a young rider just discovering the joys of horsemanship, or simply someone who appreciates the majestic beauty of these beloved animals, Netflix has something to offer. With a variety of horse-themed films and series, there's never been a better time to indulge your passion for all things equine.
Furthermore, these titles showcase the incredible bonds that can be formed between horses and humans, as well as the powerful life lessons that can be learned through these relationships. From overcoming adversity to discovering one's true potential, these stories offer inspiration and entertainment for all audiences.
In addition to the movies and series mentioned above, Netflix also features numerous other horse-themed titles in its extensive library. Therefore, it's worth exploring the platform's offerings to find even more captivating content that celebrates the beauty, strength, and spirit of horses.
As you enjoy these equine-focused films and series, you'll likely find yourself captivated by the amazing relationships between horses and their human companions. So, go ahead and immerse yourself in these inspiring stories of love, friendship, and triumph, and let your love for horses take the reins.
With so many incredible horse movies on Netflix, there's no shortage of entertainment for equine enthusiasts. So, saddle up, grab some popcorn, and get ready to embark on a cinematic journey filled with adventure, inspiration, and, of course, horses. Happy viewing!